The Safelog Transition service is available for registered non-demo-account Safelog users only. Please use one of the methods described below to identify yourself as a user of Safelog.
SafelogWeb users
Log in to your SafelogWeb account. Once you are logged in, the Safelog Transition pages can be accessed through Other tools -> Data Import.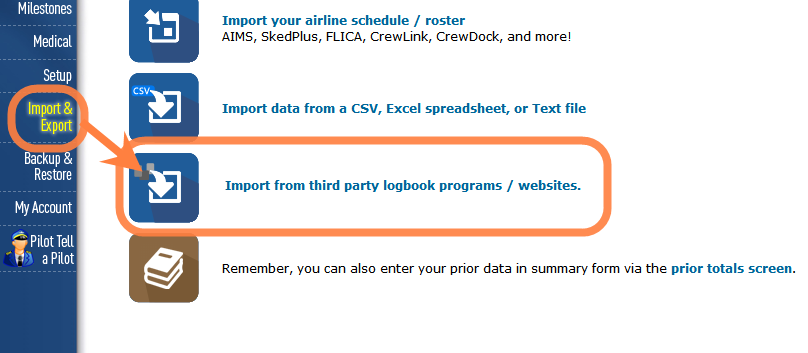 Safelog PC users
Click Import & Export button at the top of Safelog PC main screen, follow the instructions to open the import screen, and go to the "Other Logbooks" tab.